Stories from the People
Ricky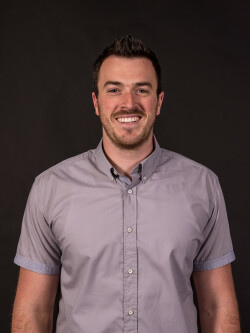 I grew up in a family that went to church but God didn't impact our lives. In early high school I stopped going to church and didn't plan to go back. But almost two years later a close friend invited me out to a Bible study him and a few friends were doing at his house. I began to attend and saw my friends joy in Christ and firm belief that the Bible was God's word. I was intrigued and kept coming back. I slowly began to understand who Jesus was and why I need him.
With my new and young faith, I headed off to college. I immediately got involved with a Christian fellowship on campus and got into a relationship. My relationship was pretty immature and not honoring to God. The campus staff worker for the ministry sat down with me and asked me about the relationship. He pointed me to God's Word and how it showed me that what I was doing was going against God's desire for his people. Though it was a long and painful process that relationship eventually ended.
At the end of my freshman year I felt disillusioned about my faith. That summer God began to soothe and heal my heart. As I entered back into my sophomore year of college, God surrounded me with other men who were tired of living mediocre lives for Christ. He began to give me wisdom in relationships as well as a desire to make Christ known wherever I went. At a fall conference for my college ministry I began to more fully understand the depths of my sin and with that began to truly understand the beauty and power of Jesus' rescue through his death and resurrection. God continues to accomplish the work he's begun in me.
I ended up coming to Oakwood at the suggestion of a friend who kept telling me all that he was learning from attending the church. I was drawn to Oakwood by their focus on Jesus and taking God's word. I've been blessed as I've been able to get plugged into a small group that has been a real encouragement to my wife and I as we start married life together.